Autism Across the Life Span Conference 2023
---

Keynotes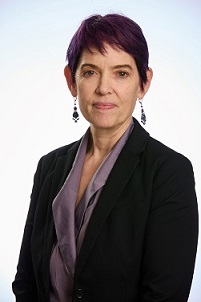 Elizabeth McGhee Hassrick, Ph.D.
Associate Professor A. J. Drexel Autism Institute
Dr. McGhee Hassrick brings new ideas and opportunities for supporting autistic people by applying sociological ideas about relationships and society to the field of autism.
Dr. McGhee Hassrick is an associate professor with the Life Course Outcomes Research Program at the A. J. Drexel Autism Institute. She received her masters and doctoral degrees in Sociology from the University of Chicago and a masters in Education from the University of New Mexico, Albuquerque. Before her career as an academic researcher, she was a classroom teacher for 10 years in public and private schools in the United States and abroad. She has held faculty research positions at the University of Chicago and Weill Cornell Medical College. Her research, investigating collaboration networks across home and school settings, has been published in peer review journals and funded by grants from the Health Resource and Services Administration, the National Science Foundation, the National Institute of Child Health and Human Development, the Spencer Foundation and the National Academy of Education.
Her work focuses on:
identifying ecosystems of support that provide social capital for autistic people at different life stages;
investigating social network interventions for autistic individuals, their families and providers in schools, districts and community organizations; and
using network data to support collaborative networks among community, educational and service sector organizations that serve underrepresented autistic children, youth and adults and their families and communities.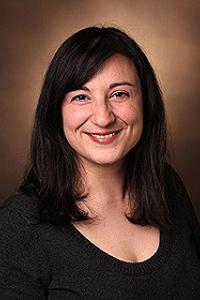 Lea K Davis,
Associate Professor of Medicine Associate Profesor, Biomedical Informatics
Assistant Professor, Biomedical Informatics; Physiology & Biophysics; Psychiatry and Behavioral Sciences
Vanderbilt University
Lea Davis is an Associate Professor of Genetic Medicine, Psychiatry and Behavioral Sciences, and Biomedical Informatics at Vanderbilt University Medical Center. Her lab works at the intersection of genetic epidemiology, psychiatry, and medical informatics to investigate the genetic basis of a wide range of mental health conditions. She is co-PI of the PsycheMERGE network which seeks to advance precision psychiatry through pre-translational psychiatric genomics research in an electronic health record (EHR) setting. Using data extracted from medical records and linked with genomic information, Dr. Davis's group discovers how polygenic risk, rare variant risk, and environment interact to result in common psychiatric diagnoses and their comorbidities. A major effort in the Davis lab focuses on understanding the biological and environmental linkages between mental and physical health. In addition to her work in psychiatric genomics, Dr. Davis has a long-standing interest in research ethics, genomic privacy, and furthering social justice through science. She is a member of the International Society of Psychiatric Genetics Ethics, Position, and Policy committee, the Inclusion, Diversity, and Equity in Action (IDEA) committee, and is an elected member of the ISPG Board of Directors.